The ePilot
Serving Port Hueneme, Oxnard, and the World!
______________________________________________________________________
Vol. V, No. 10
    June
201
9
___________________________________________________________________________
The new lifeguard towers arrive at Hueneme Beach Park.


P

ort Hueneme held its third Memorial Day celebration at City Hall. Honor was rendered to our local heroes who gave their lives in defense of the country.
California Lutheran University Professor Emerita Beverly M. Kelley told the story of Robert Stethem.
S

pecial recognition was given to

SW2 Robert Stethem

who lost his life in Greece during an airliner hijacking. Despite being brutally tortured by his captors, he refused to cry out or ask for mercy. The

USS Stethem

(DDG-63), which was commissioned in Port Hueneme,  is named in his honor.


Congressmember

Julia Brownley

shares a moment with Capt. Robert Quinn, USN (Ret.) a former Commander of the Port Hueneme SeaBees.



Retried Master Chief Jim Daniels, a veteran of three wars, spoke in memory of his son PO2 Bill Daniels who was a casualty of the War in Viet Nam.



An empty chair was reserved in memory of Bill Daniels.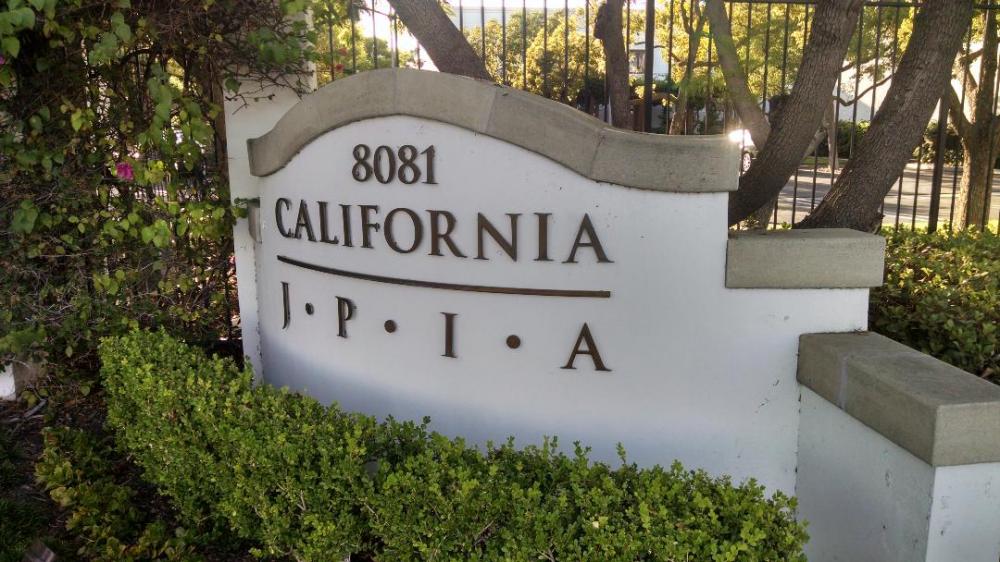 T
he

California Joint Powers Insurance Authority

(CJPIA) has settled an harassment claim by former Assistant City Manager Carmen Nichols for $550,000.  Ms. Nichols named former Councilmember Jim Hensley as the primary respondent for actions during his time in office.  In turn, Mr. Hensley had filed his own $1,000,000 claim against Ms. Nichols, then Mayor Tom Figg,  and numerous others alleging a conspiracy to deprive him of his First Amendment rights and loss of income. The Court found Mr. Hensley's claim to be without merit.
In 2014 Mr. Figg and Mr. Hensley were elected to the Port Hueneme City Council. During their time in office they were each sanctioned for abuse of staff and conduct unbecoming a Councilmember. Additionally, Mr. Hensley was stripped of his travel budget for failing to meet State reporting requirements. During this period, two other harassment claims were also settled by the CJPIA.
The City was placed on a Performance Improvement Program and was in danger of having its insurance coverage cancelled altogether.
Mayor Will Berg commented, "
Well, it's good news for the city.  With this [Hensley's] and Carmen's suit settled we are hoping  we are finished with the string of suits that have adversely affected our city and community."

W

hen the Channel Islands Fourth of July fireworks show was in danger of being cancelled due to a budget shortfall in the City of Oxnard, Port Hueneme Police Chief Andrew Salinas and city counsultant Steve Kinney made the rounds of the cannabis dispensaries in Port Hueneme to raise the money to fund the display.
Under development agreements with the City of Port Hueneme, each dispensary is obligated to spend 1% of gross revenues on "community benefit". Funding the Channel Islands fireworks show would count as such even though it is outside the city limits.
Previously, the Port Hueneme cannabis industry bought beds and supplies for the Oxnard homeless shelter.
The Council expressed some concern that the funds were being spent outside the City of Port Hueneme.
"There's a lot we could do in this town," said Councilmember Steven Gama. "Should we outline some priorities?"
He asked.
City Manager Rod Butler explained that these were private expenditures. "It's up to the cannabis organizations to decide how to spend their funds."
Councilmember Rich Rollins wanted to see the City exercise more control. "I don't want the 1% to be a free for all," he said.
City Attorney Charles Green pointed out that, under state law, the development agreements were subject to an annual revue and that that would be an appropriate time to examine the Community Benefit expenditures.


***
Council Authorizes $84K for Temporary Engineer
The City Council authorized the expenditure of up to $84,000 to hire a temporary engineer to fill the vacancy created when Water Superintendent Steve Hickox departed city employment.
The scope of work will include not only management of the Water Division, but also an examination and evaluation of the City's water wells. The City owns three wells that are designated for emergency use. The wells have not been pumped for several years. The engineer from the

Milner-Villa

firm would be charged with determining the feasibility of returning the wells to use.

T

he City Council made appointments to two new citizen committees.
The Transactions and Use Tax Citizens Oversight Committee is a State-mandated board formed to oversee the expenditures of the Measure U sales tax proceeds. Appointed to this committee were Dawn Taylor, Sharon Kloeris, David Scrivner, Chuck Morgan, and Richard Nick.
The Citizens' Advisory Committee was formed to provide general guidance and support to the City Council. City Manager Rod Butler explained, that "The idea was that they would get their goals from the City Council." Appointed to this committee were Larry Downing, Becky Breuning, Steven Auclair, Eric Ford, and Tom Dunn.


The Committees
operate under
the California Open Meetings Law, and members are subject to Fair Political Practices Commission regulation.

RDP-21 Co-Chair Gene Fisher reports to the general membership.
E

ach year the

Regional Defense Partnership for the 21
st Century

(RDP-21) sends a delegation to Washington DC to discuss local military issues with the Congressional delegation on Capitol Hill and with the Navy and Department of Defense at the Pentagon.


RDP-21 Co-Chair Gene Fisher reported on this year's effort in a presentation at the monthly meeting of the organization.


Maintenance, depletion of targets, and encroachment on the Point Mugu Sea Range were major topics.


Funding for basic maintenance is a perennial, service-wide issue. "We've got buildings that would cost more to repair than replace," said Mr. Fisher.


Airborne targets on the range are being used up faster than they can be replaced. "It's at an extreme point," Mr. Fisher said. For the last several years, RDP-21 has been engaged in an education and lobbying effort at the Pentagon to raise awareness of this issue. "What we find out is that often they don't realize [the situation]," he explained.


Although the problem is a long way from being solved, Mr. Fisher could point to some progress. "Last year we got a study through the

Armed Services Committee

," he said.


Commercial rocket launches at

Vandenberg Air Force Base

pose a difficult problem of encroachment for the Test Range. Range activities must be suspended every time a launch is scheduled whether it flies or not. Since the Air Force controls the launch facility, boardmember Terry Clarke explained "The Navy doesn't really have a seat at the table."


However, it was reported that Administration sources expected that much of the commercial space activity would move to the East Coast. "If that's correct, then we have no problem," Mr. Fisher said.


California's move to renewable energy could negatively impact the north end of the Test Range.  The plan to place a wind farm near the old

Diablo Canyon

nuclear plant could disrupt the military mission. Congressmember

Salud Carbaja

l (D-Santa Barbara, Santa Maria, Carpinteria)  who represents that area has said he is looking for a "win, win" solution.


With the closing of Diablo Canyon, Member Carbajal is concerned about replacing lost jobs, advancing the economy, and developing clean energy. According to Mr. Fisher, the Member is trying to encourage the development of sites outside the Test Range.


On the issue of encroachment in general, Mr. Fisher bemoaned the fact that military facilities are placed in a position of having to react to encroachment threats rather than having the encroaching actors justify their actions. "We'd like to see legislative action that you can not encroach upon a range . We're being defensive," he said.

Supervisor John Zaragoza, Brian Miller (Staff), Supervisor Kelly Long, and Co-Chair Gene Fisher on Capitol Hill.




Tour Boosts Local Cycling


Mayor Matt LaVere is interviewed before the start of the race. The rest of the City Council and Supervisor Steve Bennett look on.


"T

his is one of the best days in Ventura," said

Mayor Matt LaVere

as the A

mgen Tour of California

returned to the County Seat.  "They said last year was the best start of the race," he added. "When they asked about [this year's] women's start, we said, 'Yeah!'"
A major international sporting event such as the Amgen Tour brings a level of promotion for local tourism that is hard to match. A global television audience tunes in to watch the best riders in the world compete on familiar Ventura County roads.
County Supervisor

Steve Bennet

t (Ventura, Ojai), has been a prime mover in establishing
CycleCalCoast.com
. "It [the TOC] really helps us," he said. "We're promoting bicycle tourism in Ventura County." Cycle Cal Coast provides information about routes and amenities for cyclists in the local area.
Supervisor Bennett cites statistics that show bicycle tourists spend more per person than other tourists. He believes that Ventura County can be a major destination for cyclists with routes for cyclists of all skill levels.


—Ed.


Linsay Goldman, #134, assembles her Hagens-Berman team before the start of the Women's Tour of California.
P

rofessional cycling is a global big money sport. For over 100 years it has been almost exclusively male. In recent years women have been competing on the international level as the sport of women's cycling begins to gain recognition.
While the men have competed for big money purses and TV coverage, the women have been often treated as an afterthought.  While cycling's major event, the

Tour de France

runs for three weeks, its owners,

ASO

(Amaury Sport Organisation), run only a one day event for women.
Two California Assmeblymembers,

Tasha Boerner Horvath

(D-Encinitas) and

Lorena Gonzales

(D-San Diego), have introduced

AB 467

, a bill that would mandate equal prize money for men's and women's sporting events. It is currently in the Senate Committee on Natural Resources and Water.
AEG

, the owners of the Amgen Tour of California already offer equal prize money and express a committment to maintaining the race as a premier showcase for women's cycling.
Two Northern California women,
Kathryn Bertine
and

Sabrina Brennan

believe the legislation does not go far enough. In addition to requiring equal prize money, in an email to

CalTrans

, they cite the

Unruh Civil Rights Act

as the basis for requiring an equal number of days for men's and women's events. The Unruh Civil Rights Act prohibits gender discrimination. CalTrans is the agency responsible for issuing the permits necessary to conduct a road race.
The requirement for equal race days has raised concern among the cycling community. ASO recently announced that it was cancelling two of the biggest women's races, the

Flèche Wallone

and
Liège-Bastogne-Liège

over requirements to provide equivalent television time for each race.
Lindsay Goldman

, a professional rider and part owner of the

Hagens-Berman/Supermint

team, expressed concern. In response to a question from the

Pilot

she said, "I'm all in favor of
anything
that advances the women's sport, but this is a business. We have to produce a return on investment. I'm afraid this [requirement] would shut down the women's race."
Men's rider

Tejay van Garderen

offered a lighter perspective, "Considering how tired my legs are," he said to Ms. Goldman, "I'd gladly give you two days!"
—Ed.




Aces and Eights a Winning Hand for JFK



Bridge Carney tell the story of PT-157.
B

ridge Carney is a master model builder. After he built a model of the PT-157,

Aces and Eights

, he began to wonder "Who rescued the 109?" the famous boat skippered by

John F. Kennedy

.


His search led him to find two survivors of the 157, Skipper "Bud" Liebenow and Torpedoman Wofford West who provided eye witness accounts of PT boat life and the fateful rescue of the future President. Those conversations led Mr. Carney to write his second book on the subject,

First Up: Chronicles of the PT-157

.


In a recent presentation at the

Port Hueneme Historical Society Museum

, Mr. Carney related the story. "There's more information available today than at any time since World War II," he said.


After the disaster at Pearl Harbor, the Navy was desperate to "Put something in front of the enemy to create havoc," Mr. Carney said. The "plywood navy" of "small boats with deadly devices" was hastily constructed to meet this need.


The 157 was built by

Elco

(The Electric Launch Company) in Bayonne, N.J. and shipped through the Panama Canal where it took up duty in the

Soloman Islands

where Lt. Liebenow's crew came to be regarded as one of the best in the business.  


Manned by volunteers, PT boats were designed to be stealthy night fighters. Although capable of running at 40 mph, the preferred tactic was to slowly approach the target, fire the torpedoes and quietly back away leaving the enemy wondering where the attack came from.  Unfortunately, the torpedoes were based on a WW I design and often missed their target.


The heavily muffled Packard engines produced a low rumble. Mr. Carney told of one of the first encounters with what the enemy would call "Devil Boats". A squad of PT boats was closing in on a Japanese warship. Hearing a low rumble, the Japanese believed they were facing bombers, not boats, and began firing into the sky well above the attacking PT boats who were able hit and run without being seen.


Both the 157 and 109 were assigned to patrol a narrow straight in the Soloman Islands. There was a great deal of enemy traffic. In fact, one night the 157 was nearly rammed by a Japanese destroyer, only being saved when the bow wave of the much larger ship pushed them aside. The name of the ship was the

Amigiri

.


Noting the similarity between this event and JFK's encounter, Mr. Carney mused, "Who would have more empathy for Kennedy" than a man who had nearly met the same fate?


The story of Kennedy's PT-109 is well known. His squadron had encountered a number of Japanese ships, but none of the torpedoes had found their mark. On a dark night with limited visibility, PT-109 encountered a Japanese destroyer. Kennedy ordered the deck gun to fire, but before the order could be carried out, the

Amigri

emerged from the mist at top speed and sliced the 109 in two.


PT boats ran on gasoline, not diesel. Any breach of the fuel tank would lead to an explosive fire. One of Kennedy's crew was killed instantly, others suffered burns.


Other boats reported seeing a fireball and assumed that the 109 had gone down with all hands. However the bow of the wooden boat stayed afloat for twelve more hours. Kennedy and his crew clung to the wreckage until it, too, began to sink.


The Japanese occupied most of the nearby islands. The decision was made to swim for an uninhabited speck called

Plum Pudding Island

, which was about 3.5 miles away. Kennedy led the swim pulling the lifejacket strap of a badly injured man in his teeth.


"This was the moment he found his guts," Mr. Carney said.


Although on dry land, the crew was still in a precarious situation. With no radio contact, they were forunate to attract the attention of a local fisherman. Kennedy carved a message on a cocoanut shell and hoped that the fisherman would deliver it to the American base.


The fisherman was true to his word, but the command was skeptical. Believing that no one had survived the 109, they were concerned that this might be a Japanese trap.  It was Lt. Liebenow who took the 157 out to rescue the future President.


Mr. Carney explained that he "had to do a lot of research. There were lots of guys who claimed to be on the 157. They were not."


Lt. Liebenow went on to join the

Office of Strategic Services

(OSS) in the European Theater. One of his secret missions was to land on the coast of France and collect sand samples to determine which beaches could support landing craft in preparation for D-Day. He received the Silver and Bronze Stars for his service in the Navy.


Lt. Kennedy went on to become President of the United States. He once remarked, "If everyone who said they were on the boat voted for me I'd win in a landslide."


After the War, the Navy had no further use for the "Mosquito Fleet" and determined it was not worth it to ship the PT boats back to the US. They were all burned.


"It's a very sad epitaph," said Mr. Carney.


Today, perhaps a dozen PT boats remain.

The crew of the PT-157 in a rare daytime shot. 

(Courtesy of Bridge Carney)

PT-305 is Back on the Water
The

World War II Museum

in New Orleans, Louisiana has restored PT-305 and is now offering rides on Lake Pontchartrain. Discovered decaying away in a Galveston dry dock, a team of dedicated volunteers spent more than a decade restoring this rare example to its original condition.
PT-305 undergoing restoration at the World War II Museum.


June 14
5:30 at Historic Bard Mansion
Hueneme Spirit Award
: 

Helen Brant
As we look at the history of Port Hueneme spelled out on the walls of the Museum, the one constant, even during the economic hard times, is what old-timers used to call the "Hueneme Spirit," a characteristic found in individuals—and fortunately there were many—who were more motivated by service than by self.  The main idea behind the "Hueneme Spirit" is the so-called "Golden Rule," a philosophy that is hardly new but not as widely practiced as it might be.  
Still, ever since Thomas Bard platted the Friendly City by the Sea, the "Hueneme Spirit" continues to exist in such individuals as longtime resident and civic activist, Helen Brant. 



For further information on attending this event, please contact Becky at (805) 798-3975 or email
info@bardmansion.org

Circle of Service Exemplar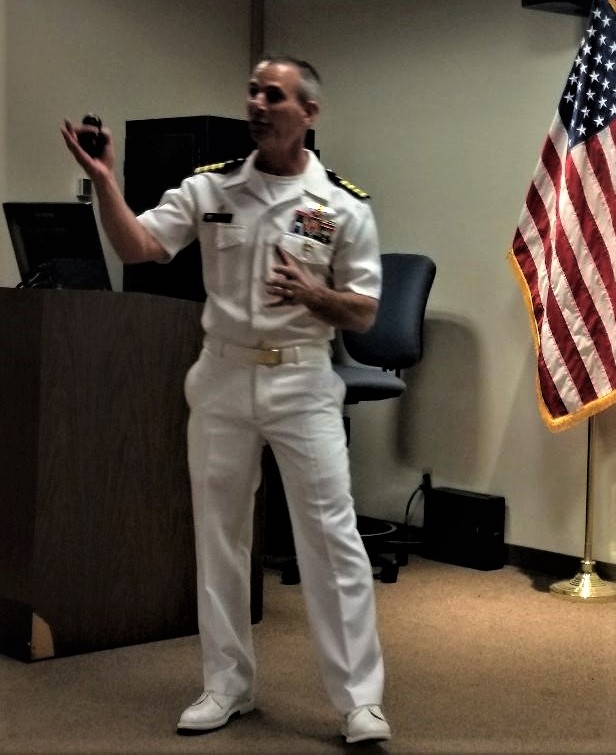 June 14: Circle of Service Exemplar: 

Capt. Mike and Cheryl Saum
The word "exemplar" not only means "a typical example" but also "a model of excellence."
The Hueneme Museum is an all-volunteer operation.  Contributions can be as varied as the individuals who choose to commit their time, energy and expertise. Our unpaid staff operate as educators, docents, researchers, electronic gurus, distinguished speakers, and workshop leaders.
The Museum's "circle of service," however, remains united in a singular goal, namely, creating a gathering place for the community to celebrate history and culture.  
Cheryl and Mike Saum will be our first recipients.
For further information on attending this event, please contact Becky at (805) 798-3975 or email
info@bardmansion.orgin
Let's face it, we're all busy people.  We'd love to learn more about our hometown but who has the time?  This column will feature highlights that can be read in a minute or two.  And rest assured, the information comes from the considerable resources of the Port Hueneme Historical Society.  If your interest is piqued to learn more, visit the museum on Market Street or send your questions via email to

K

elley@callutheran.edu

.  We will be exploring the Fabulous Fifties in Port Hueneme during this segment of History by the Minute.

The United Water Conservation District




S

ituated in central Ventura County, the

United Water Conservation District

encompasses the fertile Santa Clara River Valley and Oxnard Coastal Plain.  Not only does this 214,000-acre area receive from 12 to 20 inches of rainfall each year but the Mediterranean-type climate allows agriculture to flourish year-round.
During the 1940s, the water table started to drop below sea level.  The migration of seawater into the Oxnard Aquifer Zone was first detected near Port Hueneme in 1950.    By 1963, seawater intrusion would result in 42 wells near Port Hueneme and two near Point Mugu to be removed from service.
To guarantee an adequate water supply for the region, voters in the Santa Clara watershed approved the formation of the United Water Conservation District in December 1950.
Voters passed a $10.939 million bond issue in October of 1953 that would dam Piru Creek, create a spreading grounds at El Rio, and construct pipelines to Port Hueneme and Oxnard.  During mid-summer of 1956, Port Hueneme city officials started the flow of an estimated 1.5 million gallons daily through a pipe-line to Port Hueneme.
In addition, the city stored water in a 130-ft tall, 250,000-gallon water tank located at Fifth Street near Clara.  The water tower, which was installed in October 1954, significantly lowered the City's fire insurance rates.  As an added benefit, the tower would be decorated every Christmas in lights until 2000 when it was torn down and junked as obsolete.
N

o one remembers him anymore, but

Warren William

was an extraordinary actor.

His Perry Mason is so morally deficient, alcoholic, shrewd, tough, venal and hysterically funny that there is no character in film even remotely like him.



The Case of the Curious Bride

is a wild ride, with be bop tempos and dialog so razor sharp there must have been blood everywhere. Imagine a cross of the

Thin Man

,

Duck Soup

and one of those very dark and troubled Dick Powell

films noir

, plus the Galloping Gourmet.

Warren Williams nailed it.

Hugely popular in the thirties, his characters were apparently a little too much for the forties and fifties and with that came oblivion. There's never been another like him, though it's obvious that many of the classic

film noir

anti-heroes–Bogie, Dick Powell–picked up some of their shtick watching Warren William.

If you dig old flicks then

The Case of the Curious Bride

especially is a must see.


Fate Marable, Louis Armstrong, and the Big River
T

wo new books examine the days of music on the Mississippi riverboats and its influence on a young Louis Armstrong.
June 15
Dr. Jose M. Alamillo


"

La Voz de La Colonia

:  Colonia's News Source from 1926-1932"
L
a Voz de la Colonia,
a Spanish-language newspaper, was recently discovered in the basement of the E.P. Foster Library in downtown Ventura.

This newspaper, founded by Oxnard businessman Jesus Jimenez, was published from 1926 to 1932 in the city of Santa Paula, California and was widely circulated throughout Ventura and Santa Barbara Counties.

Dr. Alamillo's research project used La Voz de la Colonia to reinterpret key historical events and issues in Ventura County history including the Mexican Immigration, the 1928 St. Francis Dam Disaster, Community & Labor Organizing, School Segregation of Mexican Children, the Impact of the Great Depression, and Baseball & Boxing in the Mexican Community.



Dr. Alamillo received his PHD in Comparative Cultures at University of California Irvine. His academic work covers Chicana/o cultural history with a focus on labor, immigration, gender, leisure, and sports. He

is the author of Making Lemonade out of Lemons: Mexican American Labor and Leisure in a California Town (2006) and co-author of Latinos in U.S. Sport (2011). His new book, Deportes: The Making of a Sporting Mexican Diaspora is forthcoming from Rutgers University Press.

He is currently working with Latinos in Baseball in the Barrios and the Big Leagues, a multi-year community collecting initiative and exhibition at Smithsonian Institution's National Museum of American History.
June 22 Linda Bentz
"The Chinese In Ventura County"
L

inda Bentz, who researches Chinese fishermen, California-built Chinese junks as well as Chinese American women and families, researched and wrote the script for the documentary
Courage and Contributions: the Chinese in Ventura County. 
She has also published scholarly essays in books, journals, and newsletters.

In 2012, she and co-author William Gow completed
Hidden Lives: A Century of Chinese American History in Ventura County.
  She is currently the Vice President of the Chinese Historical Society of Southern California and serves as the historian for the Ventura County Chinese American Historical Society. She also has extensively investigated the presence of Chinese abalone harvesters on the Channel Islands by working with the National Parks Service and the Channel Islands National Marine Sanctuary.  Ms. Bentz is the mother of four sons and lives with her husband in San Pedro.  
June 29 Connie Korenstein
"History of the Port of Hueneme"
T

his presentation tells the story of the development of the Port of Hueneme--beginning in 1865 with Thomas Bard's vision of a wharf capable of shipping out all the crops harvested by local farmers.

Central to this story are not only the ups and downs of the wharf through two generations, but also the dream of a thriving port in the sleepy little town of Hueneme that the father, Thomas, passed on to his son, Richard.

Richard Bard's struggle to build the port, though, was finally realized, despite considerable opposition, controversy and a World War.

Connie Korenstein is a retired educator who devotes her time to historic research, tours, living history presentations, historic fashion consulting, and community events. She has a collection of historical characters that she has researched and portrays in costume, sometimes solo and sometimes with a cast of other characters. Connie is a docent at Heritage Square and the Channel Islands Maritime Museum in Oxnard, as well as the Dudley House in Ventura. She has also been trained to guide tours at the Bard Mansion.


NAVFAC EXWC, NBVC in Partnership with SAME Welcome Local High School Students for Week-Long STEM Construction Camp

NAVFAC EXWC, CNIC, NAVAIR, NAVSEA, NHHC and SAME collaborate to offer a week-long, onsite STEM construction camp for high school students interested in continuing engineering curriculum.  


Naval Facilities (NAVFAC) Engineering and Expeditionary Warfare Center (EXWC) and the Society of American Military Engineers (SAME), in partnership with Commander, Navy Installations Command (CNIC), Naval Air Systems Command (NAVAIR), Naval Sea Systems Command (NAVSEA), Naval Expeditionary Combat Command, Naval Contraction Training Center, and the Naval History and Heritage Command (NHHC) and select community partners are welcoming 40 highly qualified high school students from across the United States interested in science, technology, engineering and math (STEM) careers to attend the U.S. Navy STEM Engineering and Construction Camp at Naval Base Ventura County (NBVC).
Beginning June 24, students will engage in hands-on engineering and construction activities under the mentorship and supervision of base commands, SAME professionals, and other industry volunteers from the engineering community. During the weeklong camp, students will complete a list of activities as squads with uniformed service members and STEM-related working professionals. These activities include touring the Seabee Museum, designing and racing cardboard boats, and participating in a cookout at Pt. Mugu Beach.
The Ventura County Office of Education (VCOE), SAME and local Ventura County business partners assisted in securing 10 scholarships for students attending Santa Susana High School, Oaks Christian High School, Simi Valley High School, Santa Paula High School, Dos Pueblos High School, Ace Charter High School and Foothill Technology High School.
About Naval Facilities Engineering and Expeditionary Warfare Center (NAVFAC EXWC):
NAVFAC EXWC is a command of more than 1,300 dedicated federal employees, contractors, and military personnel who provide specialized facilities engineering, technology solutions, and life-cycle management of expeditionary equipment to the Navy, Marine Corps, federal agencies, and
other Department of Defense supported commands.
Are You a student looking for an engineering career?
W

hether you're a high school student, in college pursuing your undergraduate degree, or enrolled in a graduate program, NAVAIR has student programs that provide you an opportunity to gain work experience while supporting our Sailors and Marines. Explore the incredible range of opportunities available in the federal government in an area related to your academic career goals or field of study.


Applicants must meet the definition of a student: an individual who has been accepted for enrollment or who is enrolled and seeking a degree (e.g., diploma or certificate) in a qualifying educational institution on a full- or half-time basis. If you meet all requirements of the program as an intern, you could also be eligible for conversion to full time employment.

Are You an Artist or Musician?
O

ceanview Pavilion located at 575 E. Surfside Drive Port Hueneme is hosting a FREE
Summer Art and Music Fest by the Sea
 featuring local Artists and Musicians on July 20 from 10:00 am – 7:00 pm and July 21 noon to 5:00 pm.

This event is FREE to the Pubic and to all Vendors.


If you have interest in being one of the Vendors at this Summer's two day event please contact:
Sharon Kloeris
Office: (805) 986-4818 Ext. 101
Saturday, July 6, 2019 from 7:30 PM to 9:30 PM (PDT)

Sessions at the Loft
We thrilled to host and evening of great music from singer/songwriter Sara Niemietz and composer/guitarist Snuffy Walden, celebrating her new album GET RIGHT. Sara is recording artist, touring performer and actress. Her singing is as soulfull and expressive as it gets. Her videos have garnered over 20 million views on social media. It is such a treat to have Sara and Snuffy back at "...the Loft"!


Crying
http://www.saraniemietz.com/
Snuffy Walden most known as TV and film composer.  His long list of credits include "The West Wing" (Emmy winner for outstanding main title) and "Thirty-Something".  Many of his scores are guitar driven and when
you hear him play you can see why.  

Tickets are $25.  We have limited seating and they will go
q
uick ;-)
Dessert and Beverages will be served.  Please feel free to BYOB
Copyright 2019 The Hueneme Pilot  All rights reserved.
Our mailing address is:
editor@huenemepilot.org
516 Island View Circle
Port Hueneme, California 93041

J. Sharkey, Editor and Publisher